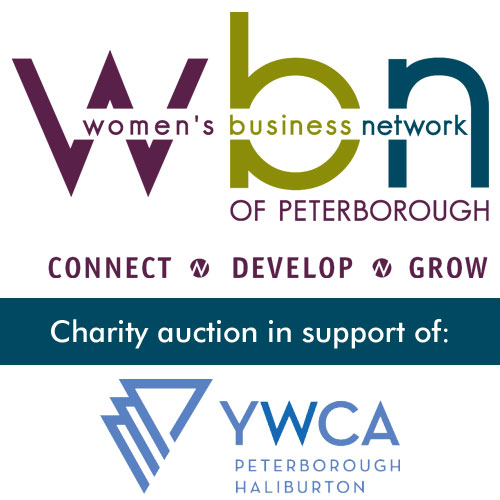 2023 WBN Auction for YWCA
Hosted By: Women's Business Network of Peterborough
The WBN will be supporting the YWCA Peterborough Haliburton's programs and services supporting women experiencing gender-based violence. Our $15,000.00 goal will go a long way to help women and children in our community who are escaping abuse and violence.
Hundreds of women and children in Peterborough live without the basic human right to safety every day and every night – even when they're in their own homes. The YWCA Peterborough Haliburton's Crossroads Shelter provided a safe, welcoming place to stay for 114 women and 45 children, amounting to a total of 6,715 nights over the 2022-2023 year. Last year alone, donor support made it possible for 100% of the women who contacted the YWCA to receive immediate support, resources and safety.
We appreciate the support of all those who donated items for this fundraising event. Please note that charitable donation receipts will only be provided for direct monetary donations to the YWCA Peterborough Haliburton. To make a financial donation to the YWCA Peterborough Haliburton, fill out this form and please put WBN Auction in the message field. Thank you!
BOX 1693 STN MAIN, Peterborough, ON K9J 7S4
705-872-7420
Auction Items
Showing Items 1 - 16 of 42